The Ford Special V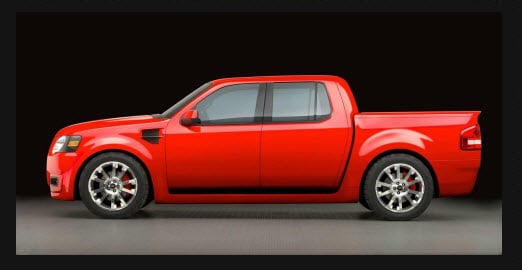 ehicle Team jolts the performance world with a shot of Adrenalin: The Ford Sport Trac Adrenalin concept vehicle is th
e world's first high-performance sport-utility truck (SUT). The first sport utility pickup truck offering the combination of uncompromised utility, four-passenger capability, all-wheel drive and true high performance. Along with the Ford Shelby Cobra GT500 - which will go on sale in 2006 - Adrenalin continues SVT's pro
duct momentum that has been growing since the acclaimed Ford GT super car went into production f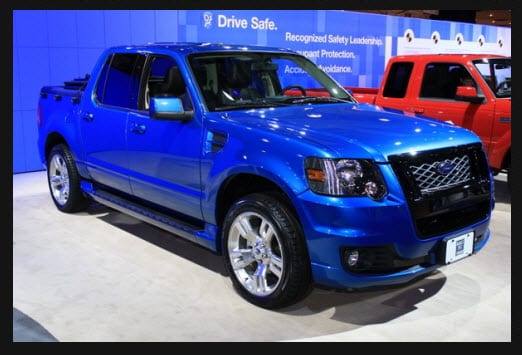 or
2005. Adrenalin marries the best attributes of two breakthrough Ford vehicles - the SVT F-150 Lightning and the Explorer Sport Trac - to answer enthusiast demands for performance and m
ulti-functional utility. In addition, it offers class-leading technologies, including all-wheel drive, a six-speed automatic transmission and Ford's industry-leading AdvanceTrac® with R
oll Stability Control?. With a supercharged 390-horsepower V-8, the first six-speed automatic ever featured i
n an SVT vehicle and an SVT-tuned fully
independent suspension, Adrenalin promises the acceleratio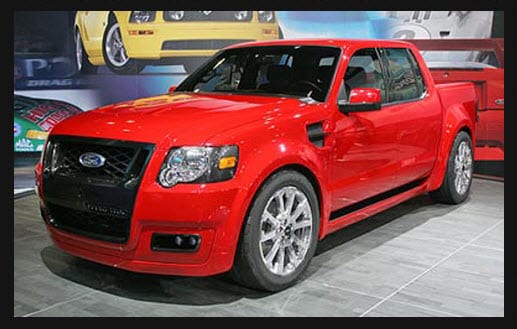 n, agility a
nd utility that helped make the SVT F-150
Lig
htning pickup the best-selling, longest
-running performance truck ever. Adrenalin also builds on the multi-functional personality of the original Explorer Sport Trac,
which created the "Sport Utility Truck" market when it debuted in 2000. It offers four full-sized doors, f
our bolstered bucket seats, and a four-foot composite pickup box with 30 percent more ca
rgo capacity than the current Explorer Sport Trac.